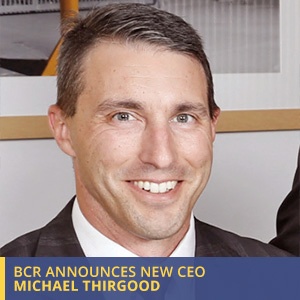 • 100% key customer retention in 2017.
• Triple digit growth in 3PL division over past 12 months, exceeding forecasts.
• Michael Thirgood appointed new BCR CEO.
On the back of a strong 2017 with 100% key customer retention and triple digit growth in their 3PL division over the past 12 months exceeding forecasts, international and domestic freight forwarding company and 3PL provider BCR has appointed Michael Thirgood as its CEO.
Michael will assume responsibilities from 14th May 2018, and will succeed David Katte, who as Director and CEO will step down as CEO to focus on his passions in IT and finance.