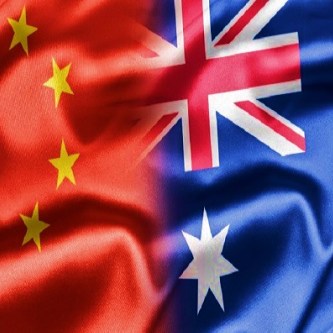 Earlier this year we shared details on the on-going Free Trade Agreement Australia has been negotiating with China.
Yesterday, The Hon. Andrew Robb AO MP, Minister for Trade and Investment published a media release announcing the China-Australia Free Trade Agreement (ChAFTA) has been signed by Australian Prime Minister the Hon Tony Abbott MP, Australia Trade and Investment Minister, Mr Andrew Robb AO MP, and the Chinese Commerce Minister, Mr Gao Hucheng in Canberra.
Read on to learn how the ChAFTA will impact Australian importers and exporters.
How the ChAFTA will impact Australian importers
Once the agreement comes into force, Australian importers will be entitled to import most goods duty free from China from day one. Goods imported from China will need to be supported by a declaration or certificate of origin documentation to qualify as ChAFTA goods. Australian importers can start preparing for the ChAFTA by reviewing their past China based imports to determine how much duty they have previously paid on Chinese goods and then approaching their suppliers to see if the goods qualify.
What the ChAFTA means for Australian exporters
Australian exporters are now in a position to assess where their goods are classified and the product specific rules that will apply. Customers exporting goods to China will fall under the ChAFTA once in effect, but will also need to qualify against the relevant rules of origin. If customers' products don't meet the local content level they have time to plan how to boost local content and prepare the relevant documentation.
How long until the ChAFTA goes into force
The ChAFTA is now undergoing the Australian treaty-making process where the Joint Standing Committee on Treaties (JSCOT) conducts an enquiry into the agreement over 20 joint sitting days and forwards onto Parliament. Once both countries have completed their domestic processes, both countries will exchange diplomatic notes to certify they are ready for the Agreement to enter into force 30 days later.
How freight forwarder BCR can assist customers importing from China
As a leading international freight forwarder, BCR keeps abreast of the duty rates for over 8,000 product lines and is available to assist customer queries on all of the staging categories that will be affected by the ChAFTA. BCR will continue to keep customers updated on the progress of the ChAFTA coming into force and any Chinese Goods rules that customers need to consider. More guidelines and fact sheets on the full agreement can be viewed here.
For more information about how BCR Customs Consultancy can assist with Customs Clearance for your goods or what impact ChAFTA will have on your business please contact us or call us on 1300 663 227.